To avoid getting lost in an abundance of data in a complex process, it is possible to mark a parameter as key data.
Foreword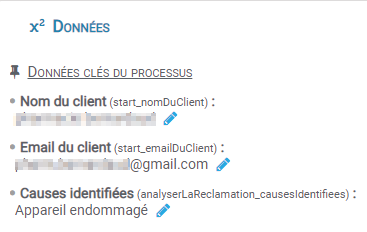 The key data of your process is the information that is essential to the smooth running of your process.
Properly identifying this data makes it possible to better discern malfunctions and blockage points in the process.
The identification of key data also allows a better structuring and optimization.
Define a key data
It is very simple to define a key data.
To do so, go to the configure the process's elements. 1️⃣
Then in End of process. 2️⃣
Finally, click on the button Select Key Data. 3️⃣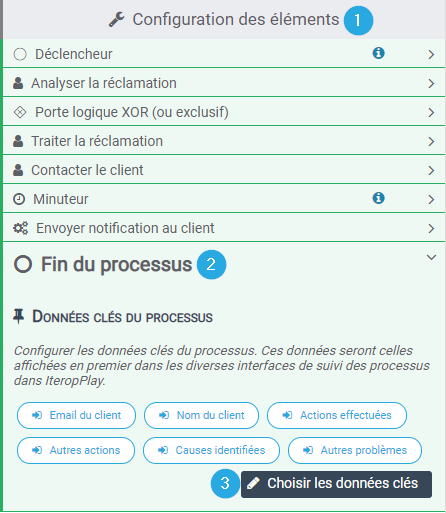 The configuration window for key process data appears. Just drag and drop process variables to the right to define them as key data.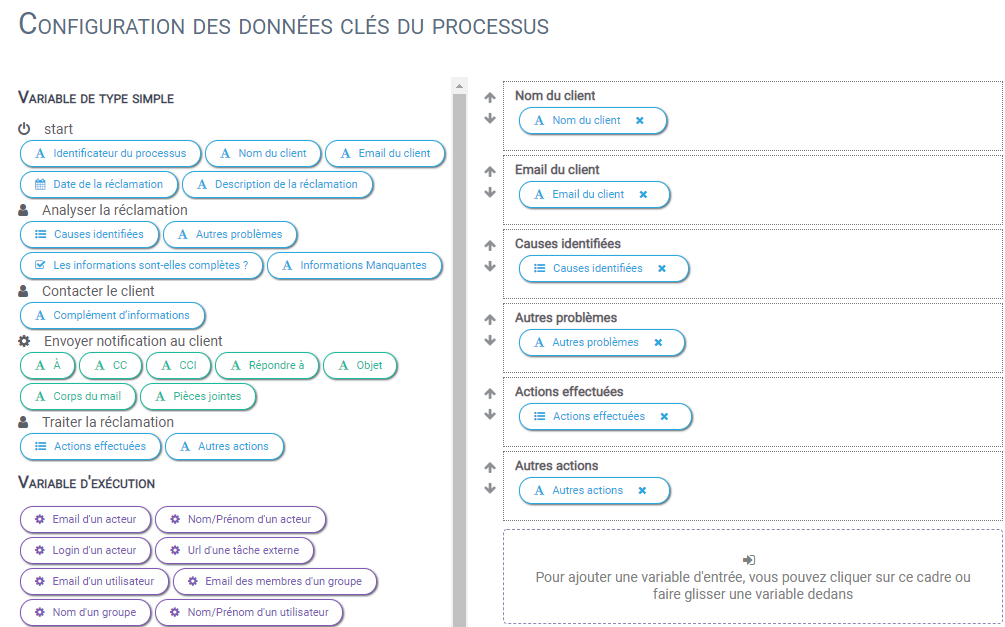 Better follow your process
You can find the key data in the tracking tab.
At the level of the process monitoring table.
The key process data is defaulted as columns in the process tracking table.

Within the process monitoring details.
The key data of the process are highlighted in the tab data. This allows you to quickly have a more precise follow-up of your process.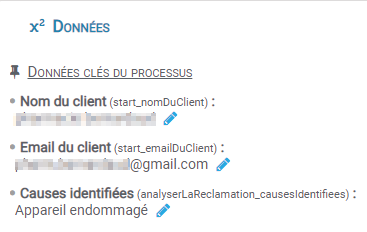 Better dissemination of information
The flow of information is undoubtedly one of the main elements in the smooth running of a process. When it circulates well, it allows a better responsiveness/adaptability of the process.
They represent the essential information for the smooth running of your process. To give limited supervisors access to this data, simply go to role assignment.

This option allows you to better manage the feedback and improve the micro-management of your process rights.