Setting the scene
Here is an example of a customer claims management process as it can be deployed and run from Iterop Play :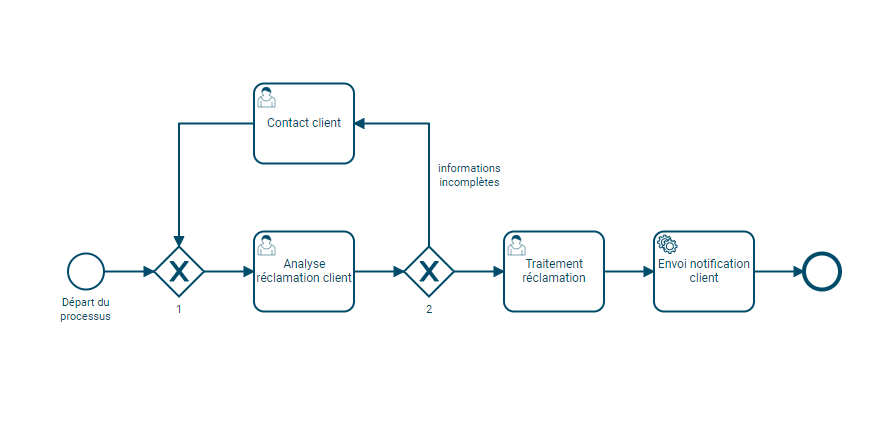 We want to change the way it works. Indeed, it seems appropriate that when the complaint is processed, a reminder e-mail should be sent to the person affected to avoid excessively long processing times.
For this it will be necessary to edit the model to adapt the process by adding the previously defined improvements.
Here is the modified process:

Evolve your process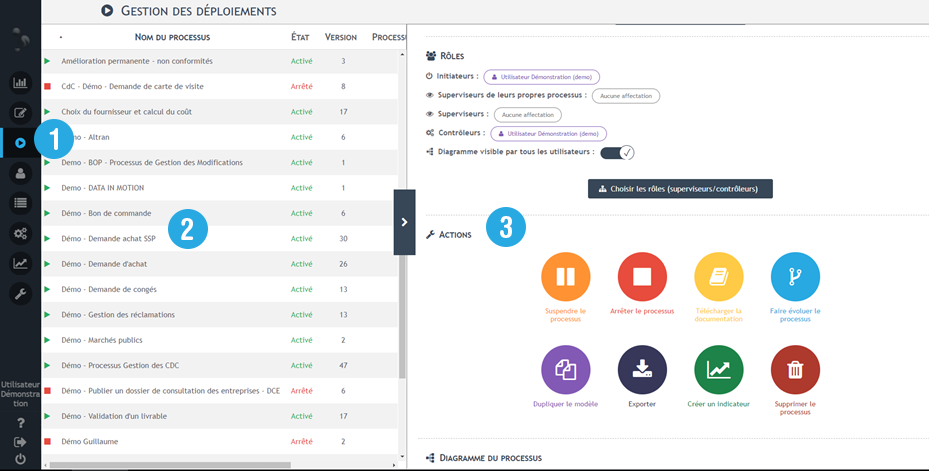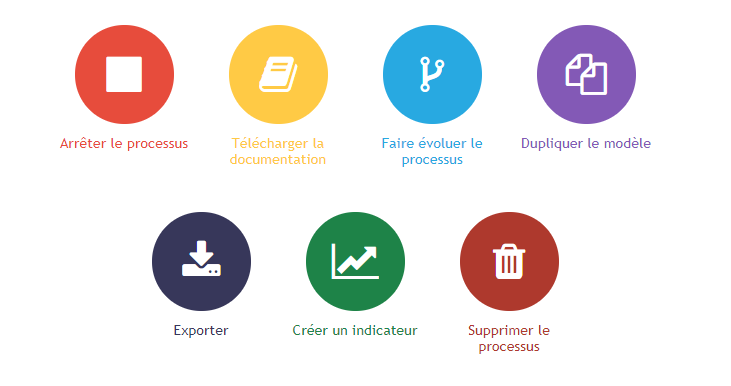 Click on the tab "Deployments" 1️⃣ in the menu
Choose the deployment to be evolved from the table 2️⃣
Click on Evolve the process 3️⃣
Confirm the action in the window that just appeared by clicking on Ok 4️⃣

A model becomes visible in the tab "Models" . Its state changes from "new" to "deployed" .
Click Edit to launch the process modeler and make the necessary changes to the process drawing.
Adapt your model by reconfiguring the evolutions as a new classic model then click on Deploy.
Then select the process in the tab "Deployments". The window now displays the process in version 2 . The new version is thus executable from Iterop Play.